We are listening.
Listening, and learning, and planning ways to better ourselves and our company.
We are in the process of conversing with other theaters in Napa and Sonoma counties, hoping to gain some insight on how not to just write a few words and post it, but how we could better ACT. It is an ongoing discussion we take very seriously, as do the other companies involved.
Lucky Penny has always fought to provide a safe and nurturing space for everyone; actors, staff, and patrons. But we are not perfect and will continue to learn. We fully support equal rights and protections for EVERYONE and very much believe everyone should be treated the same.
So we will continue to listen, learn, and act.
---
If you can, please drop a few dollars into our
PANDEMIC SURVIVAL FUND
Lucky Penny Productions has been compelled to make changes involving the final three productions of the 2019-2020 season. Follow the link above for details.
Classes for the Napa Academy of Performing Arts in person continue to be suspended, but we have a new online improv class for kids and we hope to resume the education program with youth theatre summer camps.

Since our general auditions cannot proceed as planned, we are accepting video submissions for roles in our 2020-2021 season. Follow this link to the AUDITIONS page for details and links.
---

Volunteers! Use this link to see




our upcoming opportunities.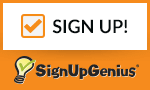 To learn more about volunteering,
email This e-mail address is being protected from spambots. You need JavaScript enabled to view it
---